Angie, Payroll Manager, went to the Cybersecurity team to report her phishing email attack. She was terrified after she realized that she entered her password in fake bank site, which was morphed for a targeted credential harvesting attack.
Unfortunately, it is far too common for people to click on fake links and enter their credentials in seemingly genuine-looking websites.
Therefore, now is the time to go Passwordless with an authenticator app or FIDO2 (Fast Identity Online) security keys that eliminates the use of those credentials. The attacker can't mount a harvesting attack on a website if there is no password field. It is a secure method where users can log in to their e-mail, applications, and systems using face ID, fingerprint, biometrics, push notifications without typing or remembering their passwords.
There are numerous business benefits of using Passwordless and FIDO2, and it is the current breakthrough in secure digital transformation.
Increased security for clients and employees by preventing phishing, malware keylogging, credential harvesting, and network sniffing attacks that avoids high data breach costs.
Reduced user friction and fast user authentication experience since clients and employees will no longer have to face password fatigue and will not be required to fulfill the compliance and legal liability for the organization.
Assurance of the fact that only the right people are authorizing sensitive transactions because passwords do not prove identity.
Employees and customer success teams can reclaim their time from password resets, including the Incident Response team, because they do not need to identify and reset all compromised accounts daily.
No more password policy administration.
Users unlock cryptographic login credentials with their own devices or by leveraging easy-to-use FIDO2 security keys.
Public key infrastructure (PKI) is used for issuing digital certificates to protect sensitive data, unique digital identities for users, computers, mobiles, servers, and secure end-to-end communications. PKI and FIDO2 (Fast Identity Online) together enable strong authentication and digital certificates
FIDO protocols have these advantages over PKI – it creates Certification Authorities (CA) to issue digital certificates to entities that protect sensitive data, renew and manages certificates
FIDO and PKI support the following enterprise use cases,

Web Client Authentication,

Single Sign-On experience,

Thick client authentication to a remote server

In the near future, Darknet will not be able to circulate credentials, which will ultimately reduce breaches.
LastPass by LogMeIn along with independent technology market research specialist Vanson Bourne has conducted a research to understand the current state of passwords in organizations and how these trends are driving passwordless authentication solutions and models moving forward. The report stated that 92% of respondents believe Passwordless authentication is the future of their organization.
Organizations can go about their Passwordless journey and strong authentication by planning technology needs, enrollment methods, and costs. Most browsers, identity, and security providers enable Webauthn. FIDO2 standards will revolutionize the way that people securely authenticate to the web.
Please feel free to request a FIDO2 based Passwordless demo. You may reach out to us at inquiry@gavstech.com
About the Author –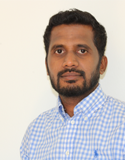 Aravindh S
Aravindh is experienced in Offensive Security and Cloud-centric cybersecurity strategies to achieve cost benefits that reduce risk and exposure to threats. He empowers healthcare organizations avoid potential financial loss from their data being misused in the cloud and from being non-compliant. In his lesuire time, he loves road trips and listening to music. Back to blogs