Amidst the pandemic, where information is key to containing the spread and ensuring wellbeing, the dangers of misinformation are higher, especially with Social Media (SM) channels to do the damage. With heavy demand for contact-less digital solutions, bots have been a quiet force behind Covid-19 control initiatives, filling in gaps not adequately met by the human workforce.
Bots for Covid-19
Bots have been instrumental in instant dissemination of accurate information, providing online consultation, performing initial interactive screening, and recommending recovery pathways. Surprisingly, they've been helpful in bringing in behavioral changes, like handwashing and social distancing, through repetition of instructions and known techniques. They're also being used to address rising mental health issues due to isolation from friends & family, fear of the unknown, uncertainty, loss of routine, & loss of income in many cases. Although they cannot deliver the human touch in these cases, they help alleviate fears & provide support by lending their ears to hear people out and providing encouraging, positive responses. The healthcare system, already strained with the huge inflow of COVID patients, and not enough protective gear or medical supplies, is also dealing with lack of revenue from other streams because patients with other health issues are being encouraged to seek online help except in the case of emergencies. Bots are pitching in here as well, by providing online consultation, and first line of treatment, and forwarding to physicians for more involved cases.
Acknowledging their value addition for these use cases, the Centers for Disease Control and Prevention (CDC), a federal health agency in the U.S., and the World Health Organization (WHO) have employed them – WHO has launched a chatbot on Facebook Messenger to help people protect themselves from Covid-19, prevent its spread, and understand the facts related to the disease; the CDC's chatbot for this purpose is named 'Clara'.
The 'Smart' Bots
There are rudimentary bots that are just preprogrammed with a set of 'if then else' instructions, that are not based on Artificial Intelligence (AI). But, most modern-day software robots are highly sophisticated and driven by AI. They are engineered with Machine Learning algorithms that equip them with highly cognitive abilities like facial recognition and Natural Language Processing (NLP). Such bots get better & more accurate with time, since there is constant unlearning & relearning from the continuous training with more & more data. The ability to hold a human conversation, and understand nuances of language like sarcasm, humor, or any emotion for that matter, is what makes them 'intelligent' and near-human.
There are now several open-source resources and tools available to build chatbots. These tools provide a development suite for end-to-end 'build once, deploy anywhere' bots. There are also several code-free tools that help build them using intuitive drag-drop interfaces. They are generally designed to communicate either using text or speech and support several languages, to be able to reach a larger user segment. Smart bots typically support iOS, Android, Windows Platforms, and are also made available on SM channels like Facebook, for better adoption.
Bots in Healthcare
Medical Consultation
These virtual MDs function as the doctors' diagnostic assistants, assess patient symptoms & recommend recovery pathways after arriving at a diagnosis based on medical history and common medical knowledge. But if the symptoms are more serious, they turn it over to a doctor for a live video consultation or give a directory of resources, and doctors who can be consulted. For inpatients, bots work as nursing assistants to frequently monitor vitals, and send reminders for medication or procedures. There has recently been increasing adoption of bots driven by deep learning algorithms to aid radiologists in scanning x-rays and scans!
Medical History Analytics
Patient medical history is, more often than not, spread across different healthcare applications and systems, and a lot of time is wasted in tracking this history to get consolidated information. Sometimes the analytics tools used to present a unified view of this medical history data are rather complex for doctors to maneuver around. Intelligent healthcare bots can help retrieve this information from varied sources, and present it in a palatable, user-friendly interface.
Drug Recommendations
When writing out prescriptions, it is not always easy for doctors to remember all probable drug interactions. Bots can provide valuable information on active ingredients in medications & a list of brands that manufacture them, can ensure compatibility with other drugs the patient may be taking, and recommend alternate options.
Patient Support
These bots become a part of the patient support system, empowering patients who are terminally ill or have just recovered from serious ailments, with comprehensive resources, diets, exercises, healthy lifestyle practices, and more, curated by integrative medicine experts. They also help with resources for caregivers to help them through the process of providing physical and emotional support. Such bots are also equipped to track emotional wellbeing on the basis of conversations with the patients, and to recommend personalized wellness therapies such as Yoga, meditation, or Tai chi.
Personal Health Companion
Couldn't we all use one? These bots help automate routine processes like symptom checking, finding the right doctors, providing reminders & making appointments for routine well visits, tracking exercise regimen & diet intake, and so much more! Employing such health companions helps patients and doctors keep track of health data long term, and enables predictive & proactive care.
It is beyond doubt that intelligent bots are adding immense value to the healthcare system. They drive self-service, are available anywhere and at any time, provide consistent service, and are immune to monotony. Bots lend massive scalability and responsiveness to healthcare enterprises, and also help reduce costs by automating routine tasks and replacing manual labor. Of course, they do come with their risks – while they are highly evolved with high levels of artificial cognition, they still cannot make independent judgments, and cannot be relied upon 100%. So, while they are fantastic, their role is limited to supplementing human expertise, not replace it.
About the Author –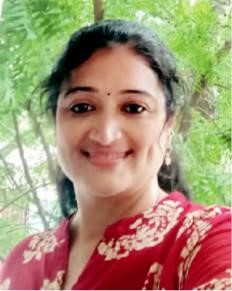 Padmapriya Sridhar
Priya is part of the Marketing team. She is passionate about Technology, Indian Classical Arts, Travel, and Yoga. She aspires to become a Yoga Instructor someday!
Back to blogs