Modern technologies have triggered a revolution in healthcare by enabling telemedicine, digitalization of medical equipment, proliferation of cloud-based medical devices & IoT-based sensors, to name a few. While these have opened up a lot of avenues for healthcare companies to enhance quality of care, they have also caused a surge in security vulnerabilities due to the growth in attack surface.
With the increasing sophistication of cyber attacks – the healthcare industry being one of the most targeted – and with data breaches costing the industry billions of dollars each year, securing the healthcare IT infrastructure has become more critical than ever.
The Costs of a Cyber Attack
Cybersecurity Ventures has predicted that cybercrime will cost the world $6 trillion annually by 2021.* The threat of further damaging attacks predicted to grow due to DDoS attacks, zero-day exploits, kill chains, and ransomware is very real. In 2019, the average cost to businesses affected by a data breach in the United States amounted to 8.19 million U.S. dollars, up from 7.91 million U.S. dollars in the previous year. The global average cost per data breach was 3.92 million U.S. dollars.** Apart from monetary loss, there are heavier losses – the loss of credibility, the loss of customer trust, loss, and misuse of sensitive patient data, productivity loss, and the loss of intellectual property.
Cyber security is an amalgamation of employees, policies, processes, and technologies employed by an enterprise to shield its assets from being compromised. Cyber attacks are a threat to not only the organization and its employees but also its consumers. These attacks can lead to a compromised situation where sensitive healthcare information is targeted to be misused or destroyed, thus impacting the business and its consumers.
Potential Areas of Threat
Healthcare staff: The ease of access to patient records is a vulnerability that attackers can leverage to get hold of private patient data.
Malware-based Phishing: These are easy entry points for cyber attackers to gain access to login credentials and personal information.
Company vendors: The tie-ups with multiple vendors create open backdoor entrances to information, if not locked and safeguarded at all checkpoints.
Unsecured mobile logins: The use of mobile devices by healthcare staff increases the threat quotient tremendously.
IoMT (Internet of Medical Things): This expands the attack surface exponentially, making it harder to secure each point of vulnerability.
Encryption blindspots and improper disposal of mobile devices, hardware & medical equipment are some of the other pressing issues exposing the healthcare industry. According to a research & analysis by the global incident response & recovery team of Cybercrime magazine, it is nearly impossible to monitor cyber crimes such as ransomware (manually). Hundreds of thousands — and possibly millions — of people can be hacked now via their wirelessly connected and digitally monitored implantable medical devices (IMDs) — which include cardioverter defibrillators (ICD), pacemakers, deep brain neurostimulators, insulin pumps, ear tubes, and more. ***
Grim Future
According to a Palo Alto Networks Research Center report, by the end of 2020, there is going to be a huge increase in demand for cyber security professionals in the industry (nearly 6 million globally). This indicates a huge investment of nearly $10 billion to be directed towards strengthening cyber security. Since studies show that 90 percent of the total cyber crimes are the result of phishing and luring emails, educating employees about such threats will be an important first step.
Long 80 delivers holistic, intelligence-driven cyber security services that help enterprises prepare against, protect from, and proactively respond to threats. For more information on how Long 80 can help you fortify your defences, please visit our Cyber Security Services page, or reach out to us here.
* https://cybersecurityventures.com/cybercrime-damages-6-trillion-by-2021/
** https://www.statista.com/statistics/273575/average-organizational-cost-incurred-by-a-data-breach/#:~:text=In%202019%2C%20the%20average%20cost,was%203.92%20million%20U.S.%20dollars.
*** https://cybersecurityventures.com/patient-insecurity-explosion-of-the-internet-of-medical-things/
About the Author –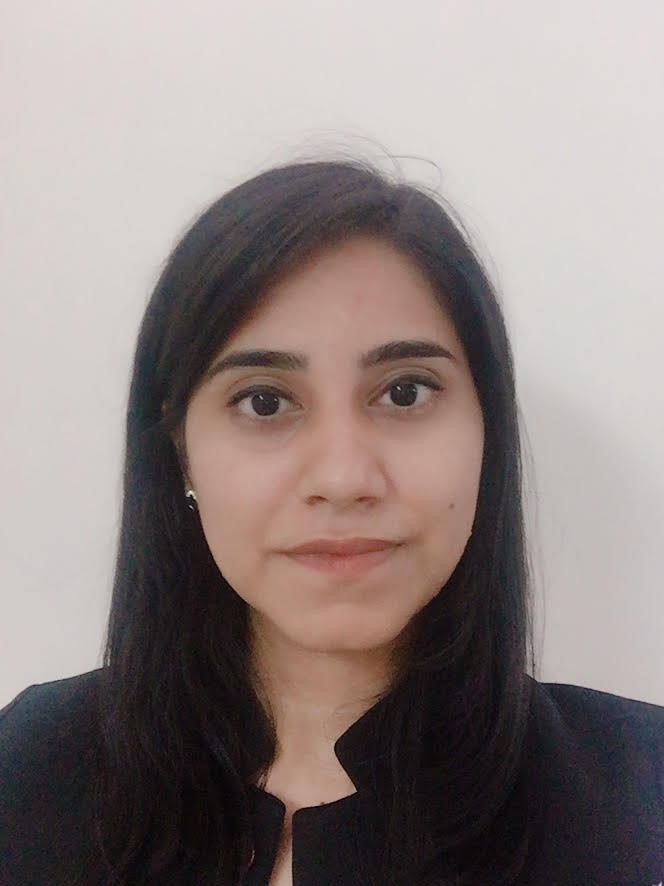 Aastha Kapoor
Aastha is part of the Marketing team. She is passionate about Artificial Intelligence, Western Philosophy, Abstract Arts, Travel, and Fitness.
Back to blogs