Today, major ransomware attacks against critical infrastructure have become a concerning trend. The ransom amounts predators demand has only gotten higher day by day. However, the true cost of ransomware goes much beyond the ransom and includes organizations' reputation, loss of customers, downtime costs and system upgrade costs, to name a few.
Cybercriminals demand ransoms on the order of hundreds of thousands or even millions of dollars based on the level of data access they have intruded or influenced within the network. 2021 saw the highest ransom ever demanded hit $70 million in the REvil attack on Kaseya. Big ransoms have made headlines across various industries, but a majority of the attacks are carried out against small and medium-sized businesses (SMBs). The reality is that the ransomware victims who choose to pay the attackers/predators lose more than just the money. In many cases they end up committing serious resources to ransomware recovery projects that can cost more than the ransom itself!
As per a Gartner report, ransomware costs companies millions of dollars, and a potentially even greater loss over the long term, impacting reputation and reliability of infrastructure. From top healthcare providers and retailers in the U.S. to insurance providers in the Middle East, ransomware attackers are proving to be a continuing cybersecurity threat. The adverse effects of evolving ransomware attacks is the highest risk faced by industries across all sectors and its highly notable by industry leaders to take necessary actions to overcome the emerging risks.
Common Attack Vectors

Phishing
Phishing attacks through emails/calls/spoofing/text messages are some of the most common delivery systems for ransomware. By taking this approach, predators successfully legitimate an individual to click on a link or open an attachment that will open the gateway for the hackers to intrude the individual's system. To minimize phishing or these kind of attacks, educating employees on the importance of cybersecurity, awareness on social engineering and on email spoofing can prevent such types of attacks.
Infected Removable Media
Emerging markets appear to be the most vulnerable to infection by removable media. This malware is used by attackers to destroy, block, modify or copy data, or to disrupt the operation of a device or its network.
Unsafe Browsing
Browsing sessions can be hazardous to your business – be it imposter websites, bogus pop-up windows, malware-laden ads and downloads. Even with browser security and anti-virus software becoming more sophisticated, web-borne incidents continue to trouble organizations and individuals alike. Insecure websites are vulnerable to cyberthreats, including malware and cyberattacks. If your site falls victim to a cyberattack, it can impact its functioning, prevent visitors from accessing it, or compromise your customers' personal information.
Unpatched Vulnerabilities
Unpatched vulnerabilities are weaknesses that allow attackers to leverage a known security bug that has not been patched by running malicious code. Software vendors write additions to the codes, known as 'patches', when they come to know about these application vulnerabilities to secure these weaknesses. Unpatched vulnerabilities are the main attack vectors that ransomware groups exploit to enter vulnerable networks.
A Typical Ransomware Attack Process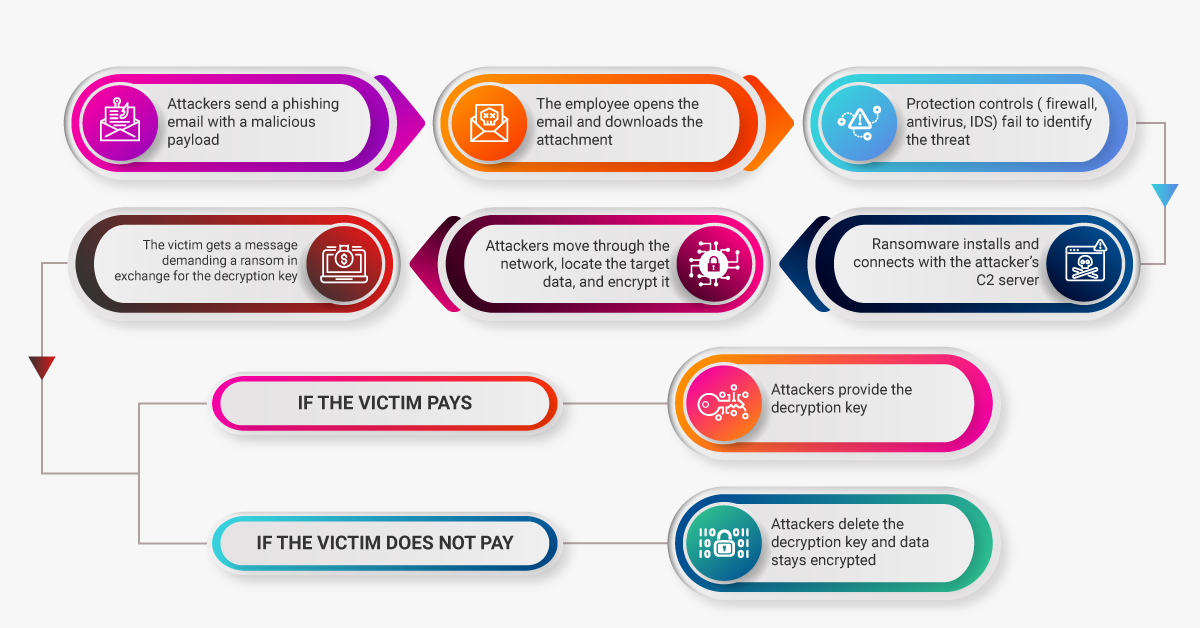 There has been a significant acceleration in the recent years, FBI's Internet Crime Complaint Center (IC3) pegged ransomware losses at $49.2 million in 2021 with 3,729 formal complaints lodged with significant losses. The losses are limited to ransom payouts and do not include other costs in connection to the cyberattacks.
Some of the key steps every organization is recommended to take for reducing risks and overcoming challenges from ransomware attacks are –
Enable enterprise level employee security program to increase awareness on responding to Ransomware attacks
Limit or reconcile the level of access provided to employees across the applications/systems
Promote good data back-up habits to ensure zero data loss
Assess supplier dependencies to enable security measures to protect the data
Review Ransomware Attack Response plans and establish layers of defense
Update and use Antivirus on the software, applications & systems regularly
Enable email encryptions and scan attachments
Assess Data Storage Policies and whitelist applications
Recommend day-to-day cyber hygiene
Browse and download software only from trusted websites
Review and test Physical, Administrative and Technical safeguards to ensure data protection
Ransomware attacks are a major concern for organizations across the globe, often causing massive business disruptions including the loss of revenue and reputational damage as a direct result. Paying a ransom demand does not guarantee a successful recovery, nor prevent the attackers from hitting the victim organization again, it only encourages the cyber hackers to plan for more attacks as they have already influenced the existing network. Hence, adopting the proactive prevention first strategy for early detection and alleviation will allow organizations to mitigate contingencies timely.
Ransomware shield is critical to business in today's threat landscape. Organizations can't continue to pay ransom and be victims to never-ending cyber threats and ransomware attacks. The true cost of ransomware goes way beyond the ransom itself, hence, preventing ransomware attacks using best-in-class data exfiltration protection is a more efficient way to ensure business uptime, manage response times, handle the reputation in the market and make room for intellectual investments.
About the Author –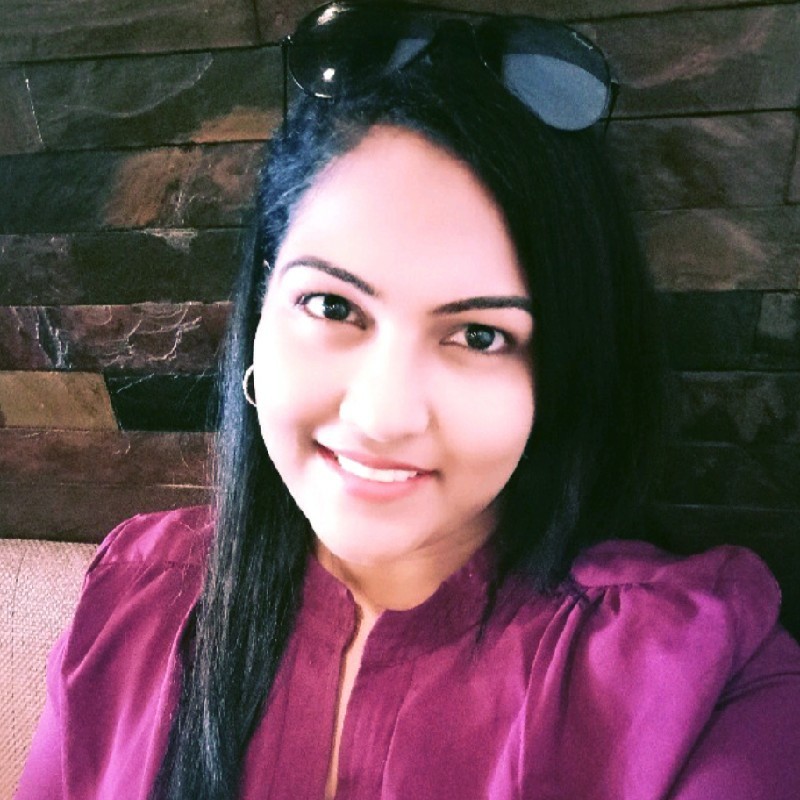 Kavitha Srinivasulu
Kavitha has 18+ years of experience focused on CyberSecurity, Data Privacy, Business Resilience, Security Assurance and Vendor/3rd party Risk Management across Healthcare, Financial Services, Telecom, IT Services and Product Corporates.
She is a natural leader with versatility to negotiate and influence at all levels. Kavitha is self-driven and is willing to learn from everything life has to offer.
Back to blogs