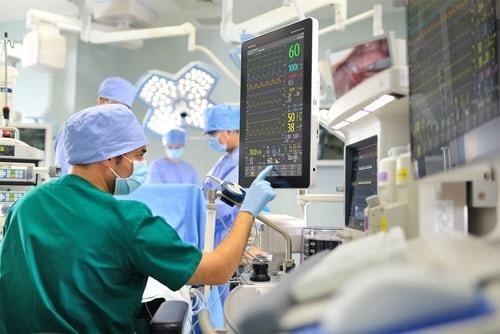 In the face of an ongoing global health crisis, we are seeing the important role technology is playing in healthcare. For instance, South Korea relied on government-developed apps that track people under quarantine and 'smart city' technologies in order to curb the effects of the pandemic. In another part of the world, India's National Institute of Animal Biotechnology, Hyderabad, has recently developed a biosensor that is able to trace the virus in saliva samples. Some biosensors use printed circuit boards with metal core components, capable of withstanding extreme changes in moisture and temperature levels, allowing these advancements to be possible. Beyond the technologies that help countries respond to the pandemic, there is another highly advanced innovation that is revolutionizing the healthcare industry: Artificial Intelligence for IT Operations. Also known as AIOps, this is an umbrella term that refers to the use of big data, machine learning, and other AI technologies to automate identification and resolution of common IT issues. Applied to healthcare, AIOps can be used to train smart machines to read CT scan images, track the development of different diseases, and evaluate the treatment and prognosis of patients and many more.
RPA in Healthcare
In order to streamline business processes, more and more CIOs are turning to robotic process automation (RPA) that perform repetitive, routine tasks at a much quicker pace to cut costs and save time. In the field of healthcare, RPA tools and robots can be effectively used to free up a clinician's time and enhance the quality of care delivered. Such tools can also improve the healthcare cycle by extracting and optimizing patient data to provide clinical staff with valuable insights that will help them arrive at more accurate diagnoses and offer tailored treatments. RPA robots can also scan incoming data, build condensed reports that factor in location, diagnosis, and insurance carrier and direct appointment requests more efficiently. Another benefit that RPA tools can offer is the simplification of claims processing, which usually involves data input, processing, and evaluation, making it time-consuming and more susceptible to human error.
AI in Healthcare
In general, the application of AI in automating basic tasks in operations and administration can result in better customer experience and quality of service, lower costs, and improved project implementations. Once integrated into the clinical workflow of hospitals, AI can become an even more powerful tool that can enrich and modernize electronic health records through applications that enable healthcare providers to get the patient information they need with ease. AI can also be used to improve ordering processes to drive efficiency and make bills generation more efficient. Health systems can also start using machine learning to adjust staffing in order to support the growing number of emergency department patient volumes and reduce wait times in ambulatory services.
AIOps Based Frameworks in Healthcare
Zero Incident Framework TM (ZIF) is an AIOps Platform that enables organizations to auto-discover applications; understand dependencies between various IT assets; monitor all devices, infrastructure components, and applications, alert users of any potential pattern deviations predict potential outages, and even self-heal, all through machine learning! These capabilities, when applied to the healthcare industry, can help detect various diseases in the scans of patients within seconds, thereby addressing the widespread shortage of radiologists. Frameworks such as ZIF can also be utilized to scan body temperatures and alert authorities such as company leaders if a person's body temperature is high enough to constitute a fever. Outside of the hospital, AIOps can be employed to analyze and aggregate reports of certain diseases and help hospitals plan for the impact of an outbreak on their operations.
About the Author –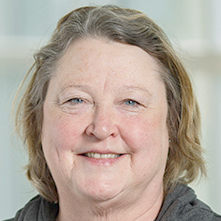 Karla Trifle is a full-time blogger and retired nurse who enjoys writing about key healthcare innovations and exploring the latest technologies.

Back to blogs