What is Breach and Attack Simulation (BAS)?
"Breach and attack simulations are an advanced computer security testing method. These simulations identify vulnerabilities in security environments by mimicking the likely attack paths and techniques used by malicious actors. In this sense, a breach and attack simulation acts much like a continuous, automated penetration test, and it improves upon the inherent limitations of red and blue team testing."
Why BAS Platform should be a part of our Cybersecurity Arsenal?
Despite having cybersecurity solutions in place, defending against attacks is becoming more difficult. Organizations are investing heavily in cybersecurity and are expected to invest more in the coming years.
Selecting security products and services has become complicated, and it is hard to assure their effectiveness. A firewall, anti-malware platform, secure email gateway or other security solutions can be an asset one day and a liability the next.
This makes it hard for an organization to take informed decisions regarding its cybersecurity investments and risk management. Allocating resources for cybersecurity and ensuring their ROI is a challenge, especially since security products often have overlapping features.
A proactive approach to cyber vulnerabilities consists of deploying a cyber simulation platform. This enables organizations to review their security assumptions, identify possible security gaps, and receive actionable insights to enhance their security postures. Such Breach and Attack Simulation (BAS) platforms –
help organizations stay one step ahead of cyberattacks, providing full visibility into the company's security posture 24/7,
help monitor the company's cybersecurity on a regular basis to detect the vulnerabilities that could be exploited,
provide effectiveness reports of the security programs and thus justify the investments for achieving regulatory compliance, aligning with business objectives, reducing security incidents and breaches, improving the threat profile, tracking improvements in responses, and maintaining the risk profile for optimal cyber insurance rates.
"The ability to test continuously at limited risk is that the key advantage of Breach and Attack Simulation (BAS) technologies, which will alert the IT and business stakeholders about existing gaps within the security posture, or validate that security infrastructure, configuration settings and prevention technologies are operating as intended".
Benefits of a BAS Platform
Evaluate the effectiveness of preventative controls, detection controls, and post-breach controls
Evaluate the effectiveness of the monitoring and response workflows
Evaluate the effectiveness of the compare security product
Automated reporting and metrics
Prioritize the mitigation efforts
Ensure defensibility against the latest cyber threats
Leveraging the BAS Platform
By leveraging the automated testing, reporting, and alerting of BAS solutions, you'll continually reduce your attack surface and best position yourself to defend against sophisticated cyberattacks. By proactively challenging and testing controls before the bad guys do, organizations can get a head start and strengthen their defenses. Much like crash testing a car, the way to know the strength of your controls is to check them, then take corrective measures.
Organization Attack Vectors for Security Posture
A BAS platform attacks an organization's network with real attacks. Some of the attack vectors that test the organization's security posture are as follows:
• Email attacks testing – sending emails with malicious link or attachment that would slip through mail filters, and to check if employees would click on it that leads to phishing.
• Web browser testing – this is to find out if malware, exploits, malicious scripts, etc. that expose the organization via legitimate browsing of mainstream websites.
• WAF testing – to check whether the organization's Web Application Firewall stands up against web payload and the web apps are protected as per best practice.
• Hopper testing – this test is to check how easy it is for the hopper to make its way from system to system using different methods to hop and extract data.
• Data exfiltration (DLP) testing – this is to validate that the no confidential information goes out of the organization.
• Endpoint testing – this is to check if the organization is protected against the latest cyberattack vectors.
Key Features of a BAS Platform
Administrative console
Automation software
Test point agents for production and test environments
An underlying security framework
Scenarios for testing which use the framework
Risk analysis reporting
SIEM integration
SOAR integration
An extensible API or API-1st
Ticketing system and a case management system
Direct security technology integration
Automated Breach and Attack Simulation
Automated Breach and Attack Simulation (ABAS) is predicted to be a cyber defense strategy for organizations to continuously identify vulnerabilities and prioritize finding threats and remediation.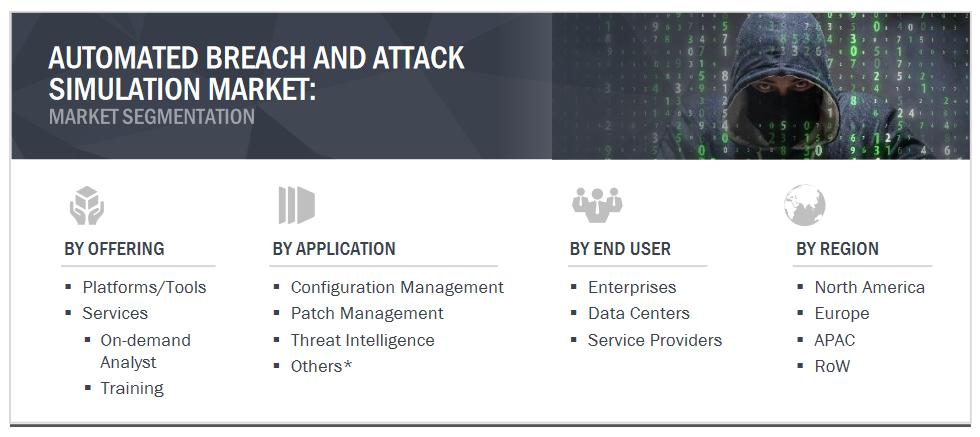 Benefits of ABAS
Enhanced Insights – ABAS platforms generate insights and improve the cybersecurity decisions of the organization, from risk to operations and compliance and a rich depth of use cases to improve effectiveness of the security program.
Better Business Decisions –

Enables informed decisions about technologies, people, and processes.
Maximizes ROI and help future investment decisions.
Identifies the vulnerabilities of an organization, so that the security strategy is as planned.
Real Security Outcomes – ABAS verifies security capabilities across the organization, raising productivity, efficiency, and effectiveness by measuring the security program's performance against known cyber threat behaviors. Some key benefits realized by end-users:

Enables informed decisions about technologies, people, and processes.
Maximizes ROI and help future investment decisions.
Identifies the vulnerabilities of an organization, so that the security strategy is as planned.
Conclusion
A BAS solution can optimize an organization's security. Breach and attack simulation technology allows organization to emulate multi-stage, comprehensive adversary campaigns against their complete organization. It was largely focused on running attacks and red team augmentation, it gradually evolved to security control validation. The objective is to maximize the effectiveness of the cybersecurity program.
GAVS recommends leveraging BAS for next gen protection. We have been evaluating BAS as a solution for emerging threats and have identified partners and leaders in this space to partner with.
References
About the Author –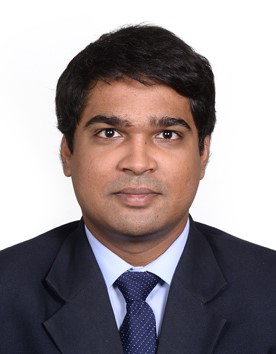 Vishnu Raj
Vishnu Raj is a part of the GAVS Security Practice (Red Team Member). He's passionate about building secure apps as he believes everyone deserves privacy.
Back to blogs