I was talking to someone who went through a serious illness followed by a complex surgery and an ongoing treatment. As a patient, was that person satisfied just with getting a good clinical care and the answer was no. There were a bunch of other expectations – seamless outpatient registration and billing, no waiting time to get admitted in the hospital, quicker discharge, and post discharge care…the list goes on. This demands for the entire Healthcare ecosystem to transform.
Providers, Payers, Pharma and HealthTech organizations have strengthened their focus on Digital Transformation to potentially help minimize cost, improve operational efficiency, analyze patient data for deeper insights and above all provide personalized care.
Digital Technology is key to transforming the fragmented Healthcare systems and improve the care outcomes. Innovation with the help of digital technologies enables easier and cost-efficient access to care, diagnosis, and continuous monitoring of patient's health.
In 2023, we expect to see further acceleration of digital technology adoption and following are some of the trends in Healthcare.
Value Based Care
It is aimed at channeling the Healthcare money to focus on population health outcomes.
Framing value-based care contracts in place of Fee-for-service enables more upstream intervention and prevents adverse health outcomes. As healthcare institutions gradually transition to Value based care, EHRs are connected to third-party apps to predict patient conditions and to provide useful insights.
Healthcare analytics tools and software analyzes massive patient health data collected by an organization and turns it into actionable reports. Data-driven recommendations enable health systems to make quick decisions and streamline the work of multiple departments
AI in Healthcare
Various AI aligned technologies such as Computer Vision, Natural Language Processing and pattern recognition are already deeply embedded in the healthcare ecosystem and the trend is expected to continue in 2023.
Artificial Intelligence along with Big Data and Cloud Computing provide massive scope in the Healthcare landscape. Personalization at scale can be achieved which will result in relevant and outcome-oriented consumer/patient experience. From a clinical area, solutions to predict Hospital acquired infections etc. are becoming vital to save patient lives.
Outside of the clinical work, AI has applications in other areas such as claims processing, analysis of Electronic Medical records and operational efficiencies like predicting the bed capacity management. It is also used in analysis of data collected from wearables or in-home sensors to provide predictive warning and early diagnosis. In essence, AI & ML continue to be a prominent trend in healthcare.
Interoperability in Healthcare
The healthcare industry is highly information intensive. Patient and clinical information is generated at all points of care. There is a greater need to integrate the information for better usability. Hence, interoperability is a high priority for providers, to integrate patient data from within and outside the system and merge clinical and administrative data to support patient care and business applications.
Interoperability is one of the most powerful healthcare industry trends that has gained traction for several reasons. Healthcare organizations are required to implement API-based data sharing in their systems. A range of standards defines how to connect multiple applications with EHRs and what data to share using HL7, FHIR, X12 EDI, etc.
Besides, healthcare interoperability is essential to optimize the work of providers. Healthcare interoperability facilitates healthcare IT innovations since implementing new solutions becomes easier. Improving interoperability also supports the growth and proliferation of remote medical devices and Internet of Medical Things.
Remote Patient Monitoring and Virtual Care
RPM refers to use of technology to measure transmit patient's medical/health data to apps or tools. This technology aims at reducing the cost of care while maintaining high quality of care and improving the healthcare outcomes.
RPM enables providers to deliver care outside of regular scheduled visits and decentralize overburdened hospitals and clinics. Following are some of the developments in the area of Remote Patient Monitoring.
Use of sensors at home for monitoring elderly population
Wearable medical devices as a niche market for health monitoring
Use of electronic skin patches and non-contact monitoring systems to track patient's vital signs
Health Cloud
Cloud Migration has the potential to accelerate growth and is viewed as a critical enabler for scalable, efficient, and integrated IT infrastructure and services.
Customers can be substantially benefitted by migrating to cloud from legacy systems and outdated technology stacks. In addition to handling infrastructure cost, adopting cloud can address significant problems such as demand fluctuation, huge volume of Health record management, healthcare specific security and compliance requirements. It also helps organizations in building data driven solutions leveraging advanced AI and MLOps techniques.
Considering the complexity of healthcare data, majority of Cloud Service Providers have inbuilt framework for healthcare data ingestion and management solutions which accelerates building intuitive solutions for healthcare around Telehealth, Patient Engagement/Patient 360, Care management and IoMT. Cloud adoption plays a major part in monetizing huge volume of data and enabling healthcare organizations shift towards preventive care.
Cybersecurity
Today, Healthcare and Technology go hand in hand. As organizations become more digital, problems related to data security also increases. The top cybersecurity challenges facing the healthcare industry are in the patient information, medical devices, remote access by medical professionals and
outdated technology. The prevalence of medical device hijacking has spawned the use of the term "medjacking" to describe these attacks aimed specifically at connected medical devices.
Cybersecurity is and will remain one of the leading trends in Healthcare. Care providers and healthcare organizations must ensure healthcare regulatory compliances, hire cybersecurity consultants, and educate staff about possible risks. To conclude, there is a long way to completely transform the entire Healthcare ecosystem into a digital and secure environment. To achieve that all the stakeholders need to focus on the right strategy, especially on the above areas and collaborate to make the patient journey seamless.
About the Author –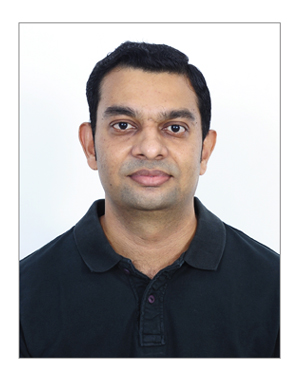 Srinivasan Mahalingam
Srini is a senior Healthcare leader at GS Lab | GAVS. He has 20+ years of Healthcare industry expertise implementing complex business & digital Transformation engagements.
He also has extensive experience in Delivery management, BPaaS Program management, Product consulting, Solution architecture, Business Development and grooming healthcare IT leaders.
Back to blogs